When water or fire strikes, you can trust the leaders in content restoration.
The Contents Team is a state of the art contents restoration and cleaning company serving the insurance industry, restoration contractors, residential and commercial clients throughout the southeastern United States for more than 10 years. We constantly evolve and change to provide the a quality service supported by complete compassion and the utmost professionalism.
The Contents Team restores electronics, furniture, photographs, artwork, china, collectables, and so much more, for a fraction of the cost of replacement. Our purpose is to minimize the pain of your loss and help you recover from a tragedy, by saving as many of your precious items and memories as possible. Whether damaged by fire, smoke, water, mold, asbestos, environment, grunge, or other contaminants, our cutting edge-equipment, techniques, and years of experience will work wonders to preserve your prized possessions while saving money.
The contents Team is the largest privately owned hard contents restoration provider in the United States. We have proprietary methods developed over the years which are unique to The contents Team. These methods allow us apply our unprecedented experience to help each customer. Being privately owned allows us the flexibility to adjust our methods to truly customize our service for each loss. Regardless of the circumstances of you loss, we strive to treat you as part of our family and lift you up during these very difficult situations.
When misfortune strikes, we come to the rescue.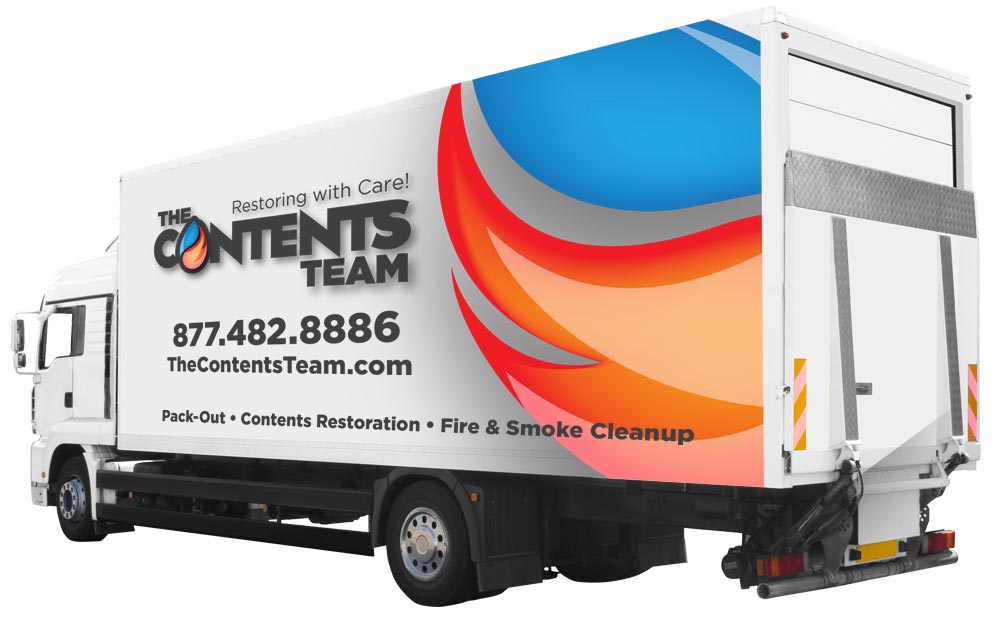 "When disaster strikes, it is so comforting to know that folks like you and your company are just a phone call away. They did an excellent job and I will assure you I don't impress easily. They went above and beyond and I would only assume the reason is because of the customer service training that you have instilled in them through the years. Thanks again and I will never forget your contribution to getting my life back to normal. I appreciate you and your staff more than I can put into words."
"I just cannot say enough about how your team made my situation easier. This was not something anyone can predict or plan for. And emotions seem to rule the day sometimes. Your entire crew was a very calming factor in a mass of chaos. Thank you again for everything your company did to make my life easier."